Pediatric Chiropractic in Tampa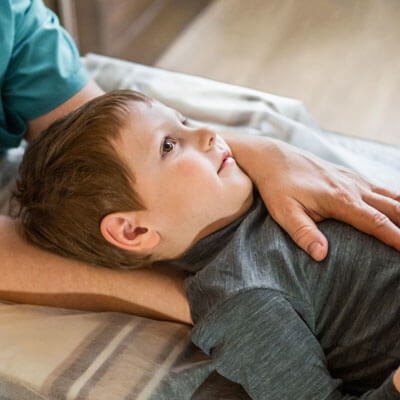 Pediatric chiropractic is an important component of overall health care for children. Caring for children from birth, and even before, is vital to their healthy development. Maintaining good health, and keeping kids as strong as possible, enables them to grow and thrive, ensuring they reach their milestones.
Healthier Tomorrows Start Today
Children deal with just as many stressors as adults, but we minimize the impact on our kids. Especially something like falls, which are a normal part of every child's life, are often brushed off. As your child goes through their various growth stages, any stress that's not addressed may lead to more problems later in life.
Chiropractic adjustment allows them to develop, grow and adapt to their environment in a healthy way. Dr. Berven loves seeing children at Berven Chiropractic because they respond so much faster than adults! She finds it rewarding to see how happy they are after getting adjusted.
Achieving Successful Outcomes
Dr. Berven has found that patients she's taken care of since their youth are in better shape than some of her older patients seeking care for the first time, proving the value of wellness care.
For most of our young patients, Dr. Berven uses the Activator® tool because of its gentle method of adjusting. It also doesn't look as scary to a child. Dr. Berven always speaks one- on-one with children to help them relax. And, of course, Mom or Dad is always there to hold a hand if need be!
Many parents are unaware of the common childhood conditions chiropractic care may help improve. These include allergies, asthma, colic and other digestive problems, constipation, and ear infections. Dr. Berven has cared for many babies with GERD, eliminating the need for medication. With chiropractic care, children have improved health, better posture, better focus, and better immune systems.
Contact Us
Let's see how chiropractic may benefit your child. Call (813) 968-3500 today to book an appointment!
CONTACT US »

Pediatric Chiropractor Tampa, Citrus Park, and Carrollwood FL | (813) 968-3500